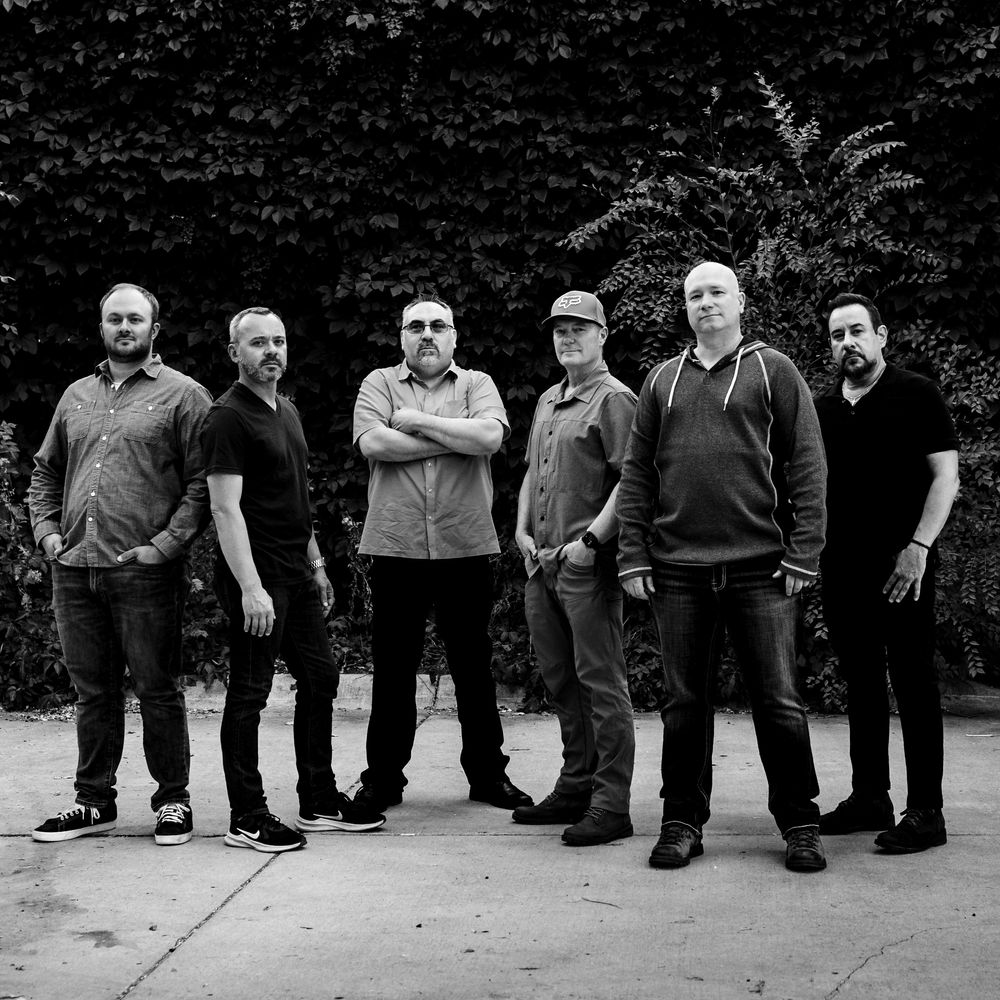 THE MARTINI SHOT is a six-piece, horn-powered, Pop-Rock cover and original band based out of Southern Colorado. The Martini Shot has released four original projects with major influences of Barenaked Ladies, Reel Big Fish, Foo Fighters, 311, and many others. The band's covers are high energy pop tunes in which they add horns to give it the "Martini Shot flavor". Recognized as Southern Colorado's Hottest Band, The Martini Shot are staples at local festivals and event series. Some of the band's awards include the 2018 Best of Pueblo (Pueblo Chieftain), the 2015 Best of the Springs (Colorado Springs Gazette), and the 2013 Best Cover Band (Indy Music Awards - Colorado Springs Independent). The Martini Shot has had the privilege to open for Eddie Money, Blue Öyster Cult, Foghat, Firefall, Pure Prairie League and Great White. The band was established in 2000 with a majority of the members consisting of current or former local music teachers. The name, "Martini Shot," refers to the Hollywood slang term for the last shoot of the day.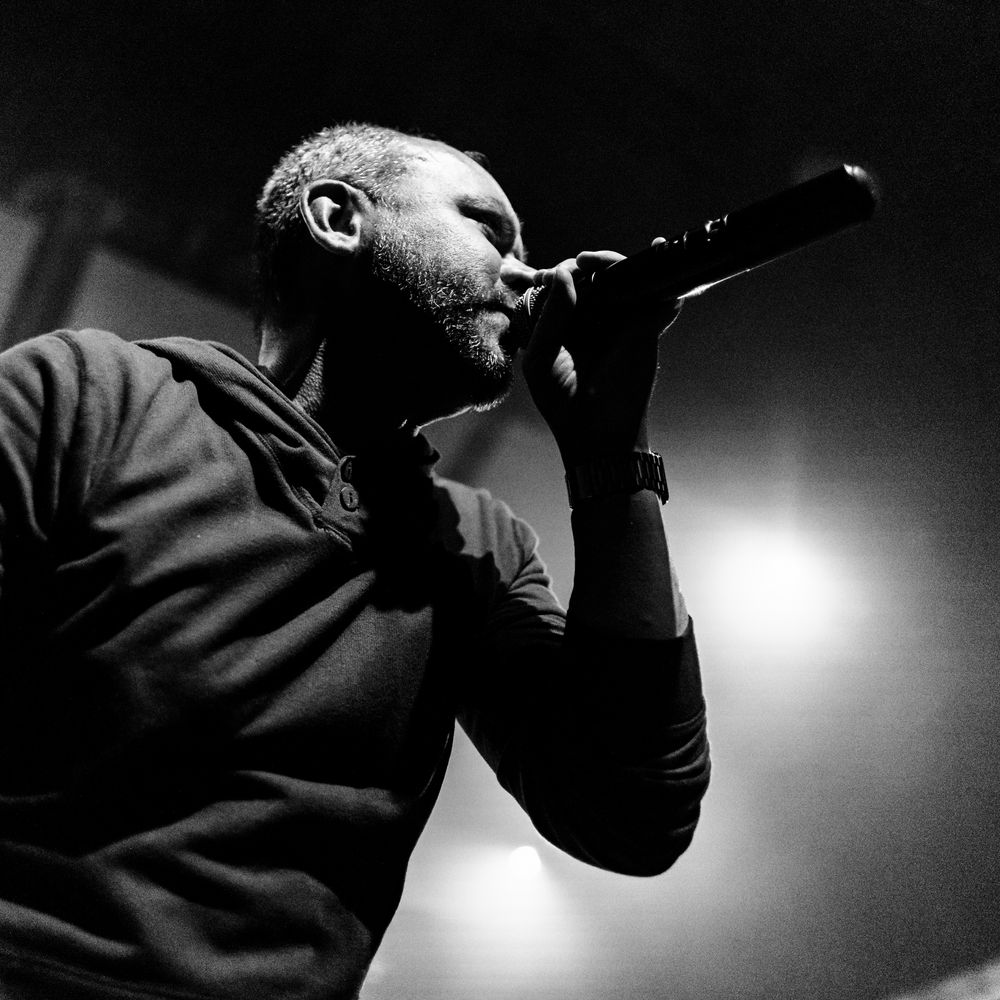 Andy Clementi
Lead Vocals | Guitar
Andy (AC) is a Pueblo native, performing since the age of 13. He has studied guitar under Paul Parker, Tom Munch, and John Gerlock. Andy has performed throughout Colorado for various festivals, fairs, and concerts. Andy is a graduate of Adams State College with a degree in Music Education and has also acquired a masters degree in Educational Leadership. He is the Principal at Pueblo East High School. Andy has been known to draw even the most unwilling crowd to dance and sing along during a Martini Shot show. 
Andy's Corner - Paul Reed Smith custom 24 (Blue with bird inlays), Paul Reed Smith McCarty (Tortoise with crescent inlays), Mesa/Boogie Express (Blue with Grey), Marshall MF 280 4x12 Cabinet, Shure Beta SM58, an occasional cheap saxophone, One pair of sexy buns!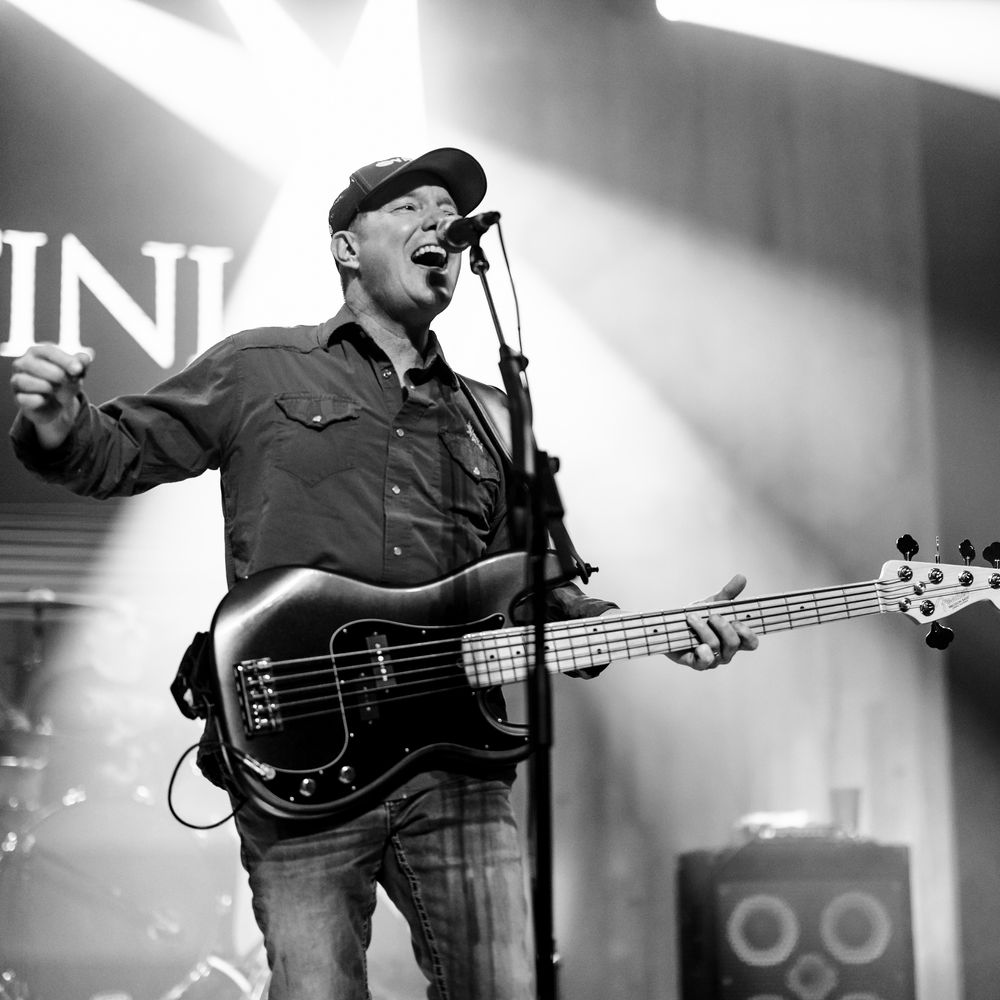 Brook Mead
BASS | VOCALS
Like all good super heroes, Brook was found naked flying on an asteroid through space in the F clef nebula. Armed with sub-harmonic powers, The Martini Shot knew he would be a fine addition to their arsenal. When he is not holding down a smooth groove to make your body move, he can be found working his alter-ego job as a high school music teacher.
Brook's Corner - Genz Benz 4x10 and 2x12 bass cabinets, Genz Benz 600 watt head, Boss ME50B effects pedal, Akai Deep Impact pedal, Sans Amp Bass D.I., Modulus Jazz Bass, Thunderbirds bobble heads, ray gun, Digital camera.
Rob Smith
Sax | Keyboards | Vocals
Rob Smith is a professional musician and educator. He retired from Pueblo District 60 and is currently teaching music at St. John Neumann Catholic School in Pueblo.

Rob began playing locally with Kenny G's Midnight Taxi, Sam Man & the Apes and The Big Cat Band before joining The Martini Shot.
Along with playing in the shot since 03 he has played with the 4 Tops and the Temptations. He is a member of the Pueblo Municipal Band and is in multiple church ensembles.
Rob began playing piano and saxophone in elementary school and went on to receive a BA in Music Ed. from the University of Northern Colorado, and holds an MA in education from Lesley University.
Some of his musical influences include his grandfather - John Carrillo, and Artists such as Joshua Redman, Michael Brecker, Miles Davis, Herbie Hancock, The Fighters of Foo, The Beatles, Billy Joel, Peter Gabriel, Prince and The Boss.

In his off time Rob enjoys concerts and is fulfilling the universal retirement obligation of learning to play pickleball!
Rob plays,
Julius Kielwerth and P. Mauriat Tenor Saxophones.
Dave Gardella King SP tenor mouthpiece with Legere 2.25 reeds
Yamaha Motif Keyboard
Adidas Drive Racket with 2, 2.0 g ace led weights, tricked out with black and white electrical tape.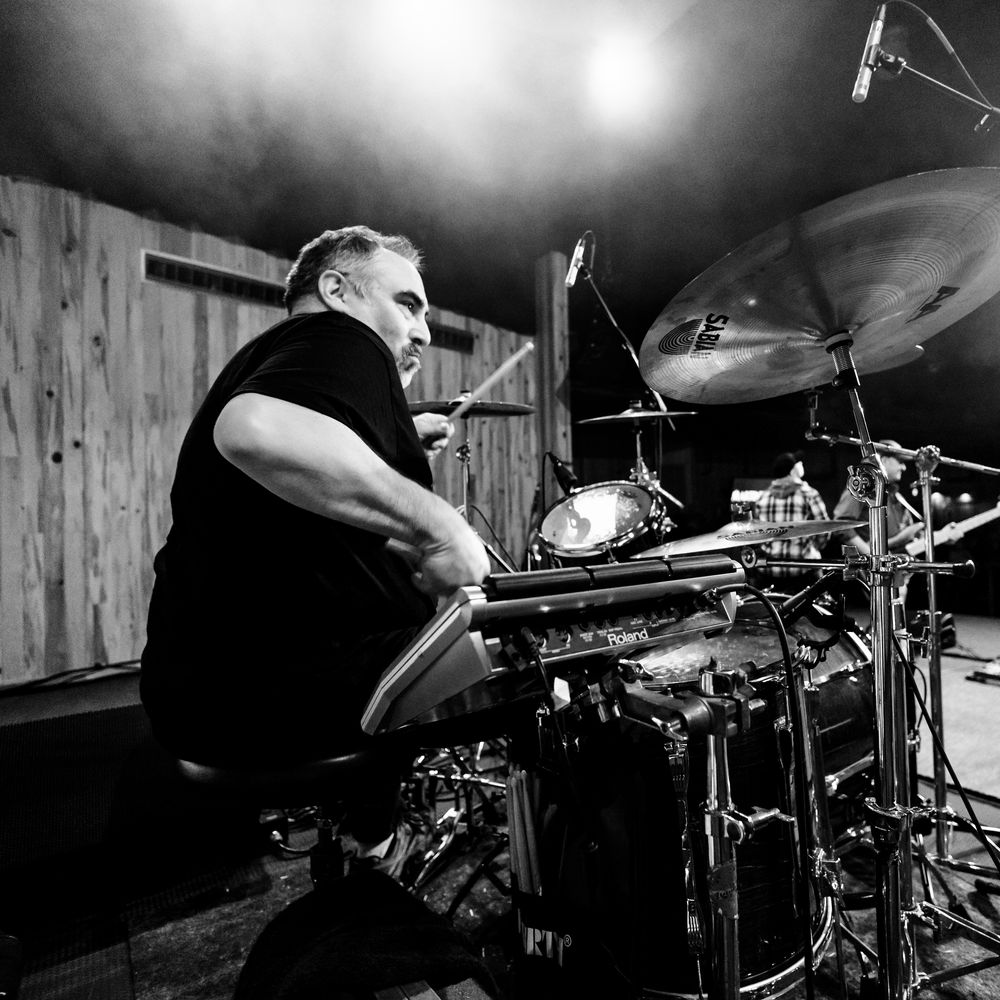 Greg Trujillo
Drums | Vocals
Greg is a Pueblo native and has played drums since the age of 9. His influences range from Neil Peart to Steve Gadd. Throughout the years, Greg has played  and recorded with various bands such as Southern Comfort, The Big Cat Band and Emilio Emilio. Greg also enjoys writing and performing his own music. He dedicates much of his time to his solo project (Sicosis) which he has released his debut CD performing drums, guitar, bass and vocals. Joining Martini Shot, Greg feels he has found his niche with the unique style of music the band has to offer.
Greg's Corner - Ludwig Drums, Zildjian/Sabian/Paste Cymbals, Vic Firth drum sticks, Evans and Remo drum heads, Tama's Iron Cobra Double bass pedals, DW 5000 Double bass pedals, Gibraltar hard ware and thrones.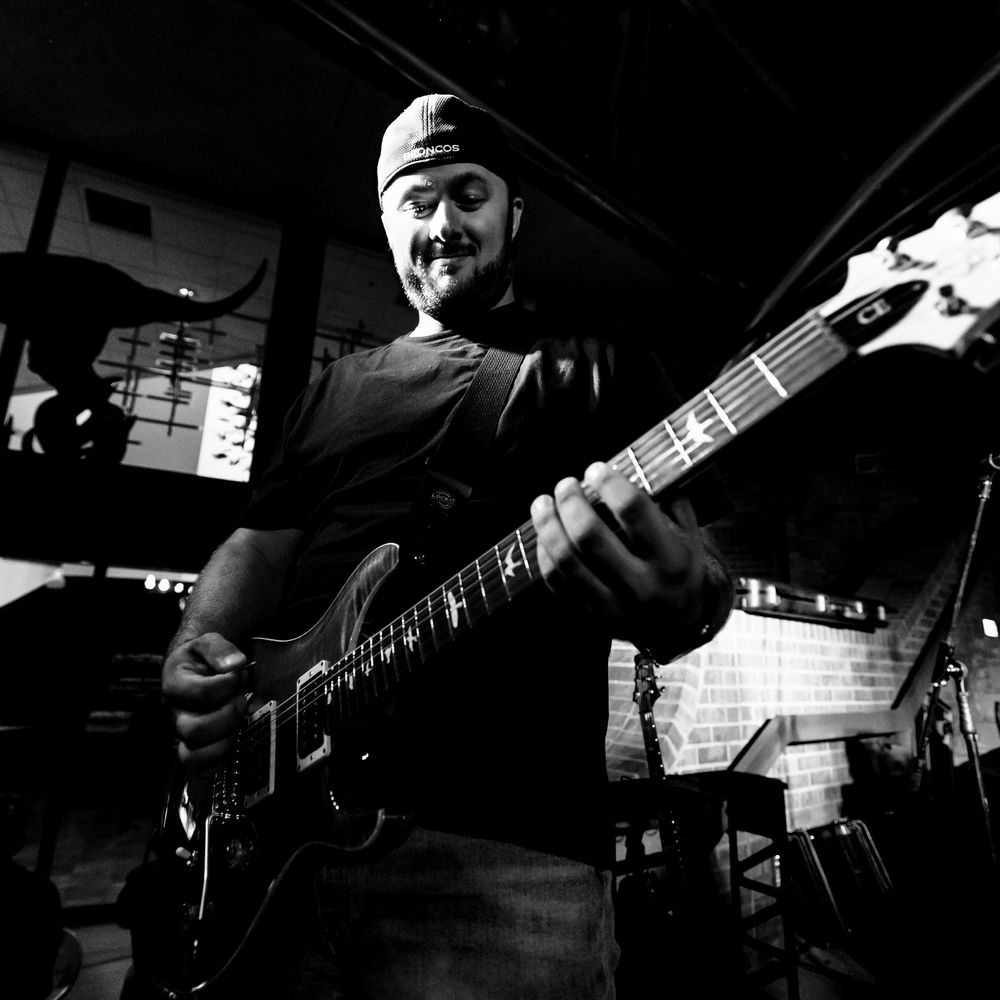 Stephen Falsetto
Lead Guitar | Sax
Stephen is a Pueblo native and has been performing since the age of 12. He has studied saxophone under Rob Smith (formerly of Rob's Music), Rob Smith (long time Martini Shot member), Brad Eastin, and Gary Buss. He studied guitar under Ryan (Sizzle Pizzle) Walter. Stephen graduated from the University of Colorado at Denver in 2015 where he received his Bachelor's of Science in Recording Arts. He currently works as project manager for KBL Industries in Pueblo, and is part owner of Pueblo Electronics Supply. He has a wide range of influences that span from Dexter Gordon, Eric Marienthal, Joshua Redman, Chris Potter, and Michael Brecker to Foo Fighters, Queens of the Stone Age, Metallica, and Mastodon.
Stephen's Corner - Kiesel, PRS, Music Man, and Taylor Guitars. Fractal Audio Systems FM9 and AxeFX III. Orange Amplification PB100 and Matrix GT1000fx power amps. Avatar 2x12 and Mesa Boogie 4x12 cabinets. Selmer, Yamaha, and Yanagisawa saxophones. Theo Wanne Mouthpieces. Shure Wireless Systems.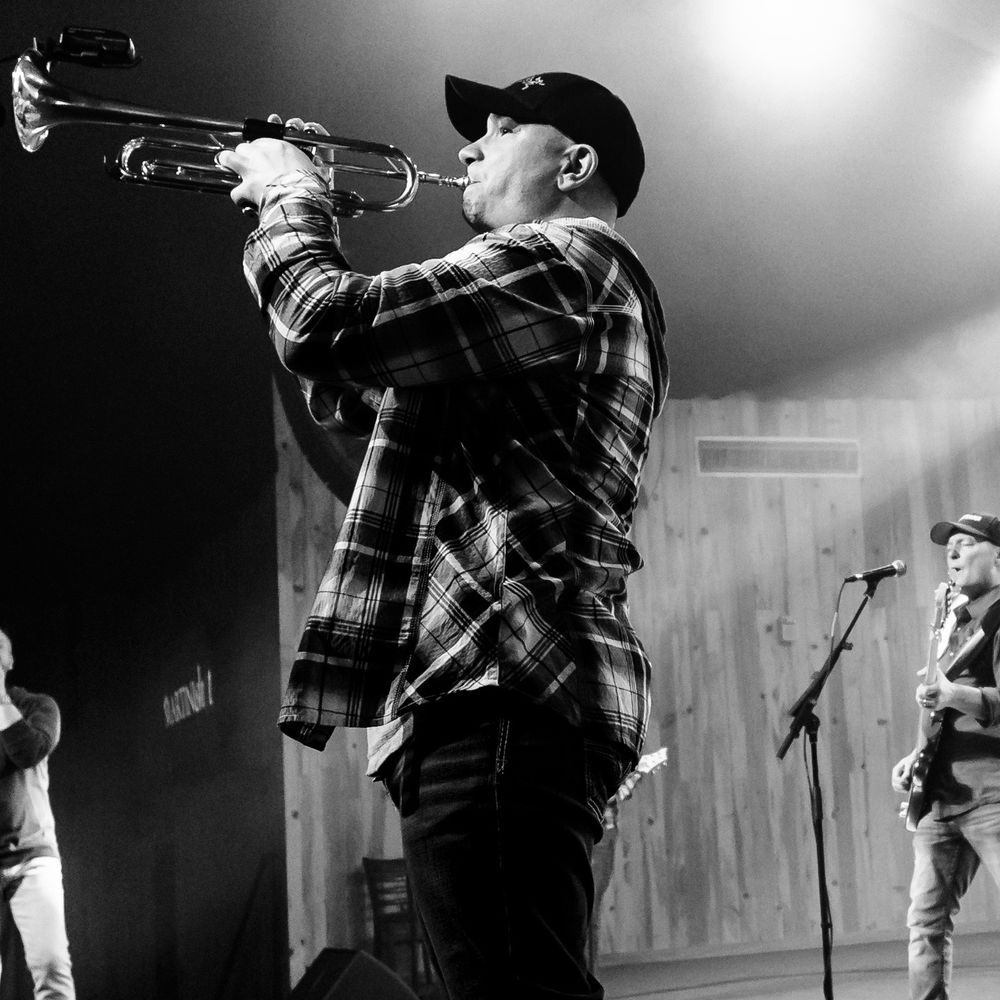 Brian Person
Trumpet
Brian (BP) was called up and joined the Shot in 2002. After growing up in Palmer, Alaska, Brian came to Adams State College in Alamosa, Colorado where he received a Bachelor of Arts Degree in Music Education. Brian is a retired soldier from the 101st Army National Guard Band of the Colorado Army National Guard.  After having taught public school for 11 years as the Director of Bands in the Manitou Springs School District, he began pursuing a career in aviation and currently works at Boeing. While not making music with the Martini Shot, Brian enjoys motorcycle adventures, snowboarding and playing trumpet with other local groups (Pueblo Municipal Band, Pikes Peak Brass Band).  Bri's favorites are: Reel Big Fish, Barenaked Ladies and Ripe.
Bri's Corner - Trumpet-Yamaha 6310 Z, Mouthpiece-Marcinkiewicz E14*B (Bobby Shew 1), Roland Ax-Synth Keytar, AMT P800BM-5C Bell Mounted Wireless Trumpet Microphone, and a Pepsi on Ice.